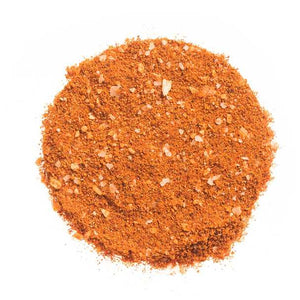 BEER CAN CHICKEN RUB
ENJOY... Add olive oil, Rub generously on chicken, Turkey, or any poultry. Take can of beer (half full), put the whole can up in the cavity of the bird and cook on grill for an hour or so, depending on temp. Make sure the bird is done, then enjoy.
Ingredients: Spices, Garlic, Paprika, Salt, Dried Chiles, Dried Lemon Peel.